This year I was lucky to see the start of the rally every year the Newars of Kathamndu. I have taken few pictures. Enjoy them.
This is the rally on the Celebration of New Year. It is called Nepal Sambat.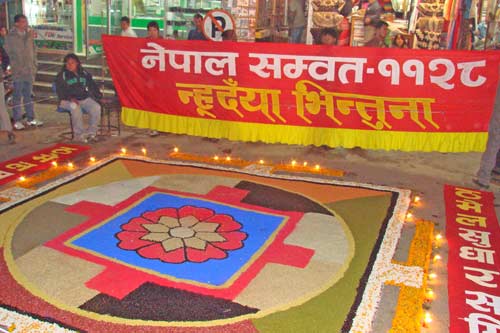 Mandap made at Thamel, red abd blue are color powders but others are beans that we use in our daily meals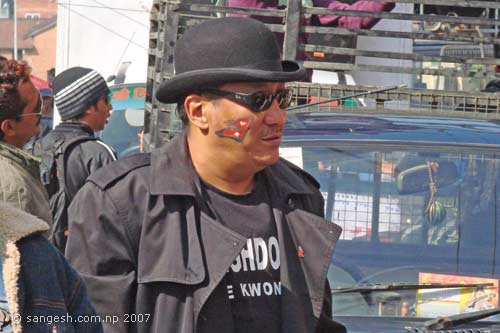 Yogeshwore Amatya preparing to join the rally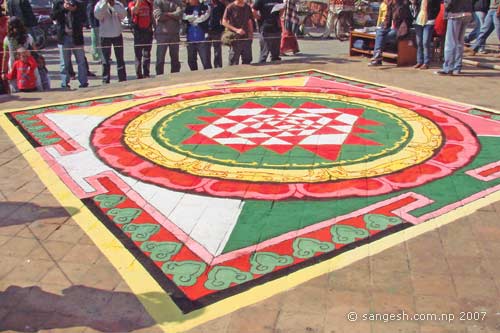 Mandap at Basantapur Durbar Square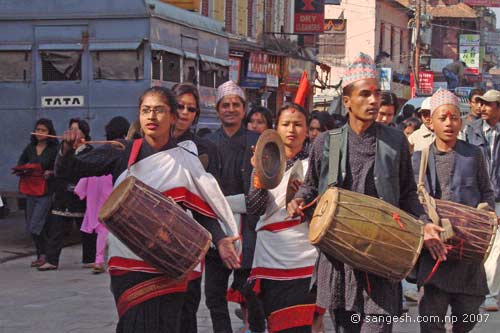 People from Newar Community wearing traditional Newari dress with drums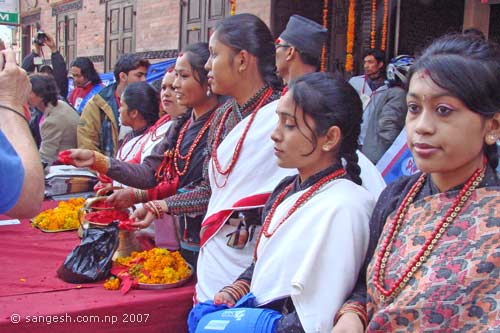 Welcoming the participants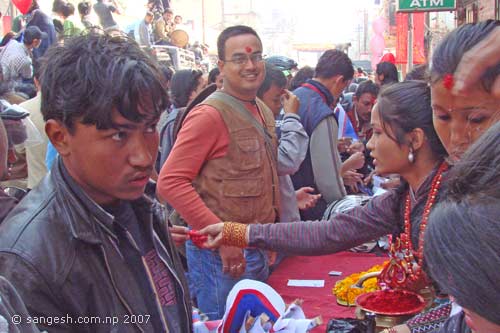 People registering to participate in the rally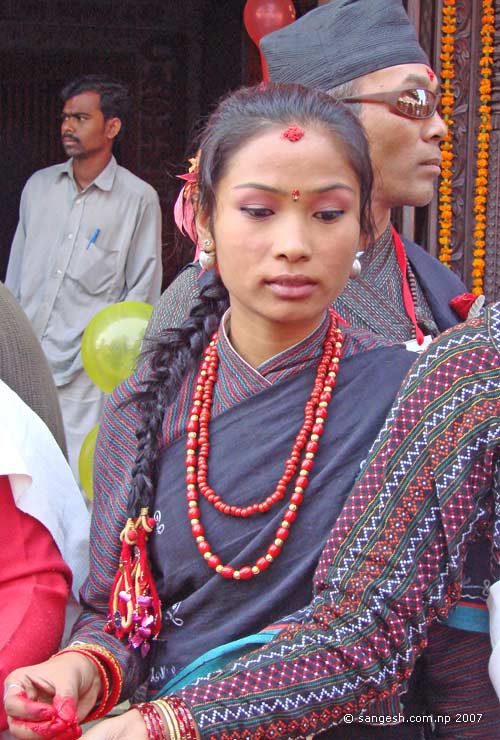 Girl with a Typical Newari Dress wishing every participants Nhudaya Bhintuna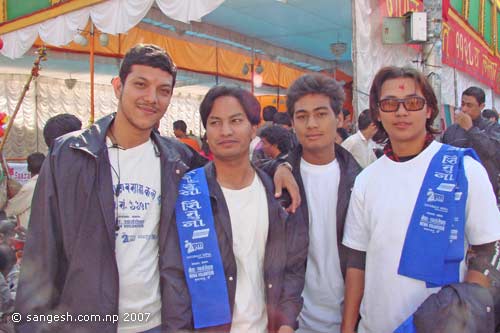 Boys excited for the start of the rally and to join it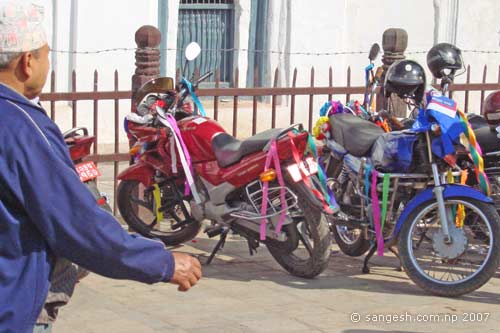 Motorbikes Decorated for Rally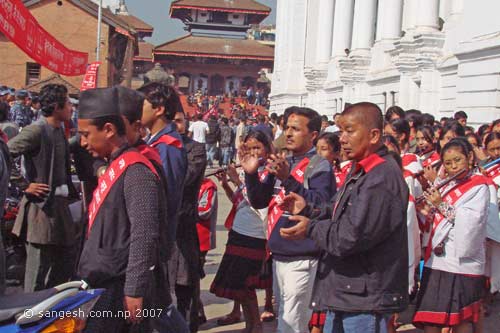 Newar girls playing flute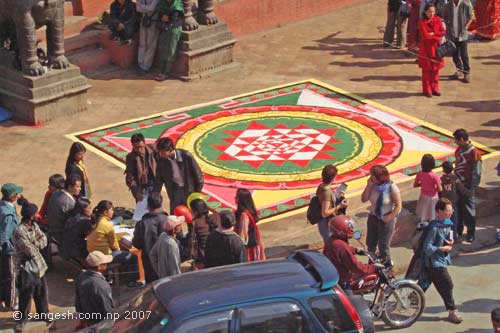 Mandap Looks beautiful from top view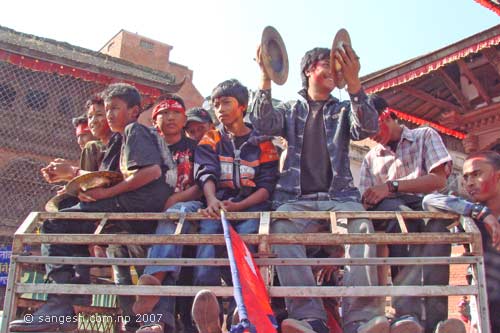 Guys sitting at the roof of the jeep to join the rally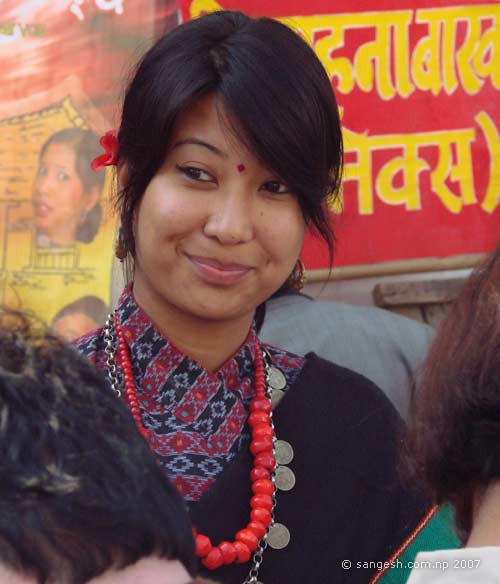 Cute girl with a sweet smile inviting the participants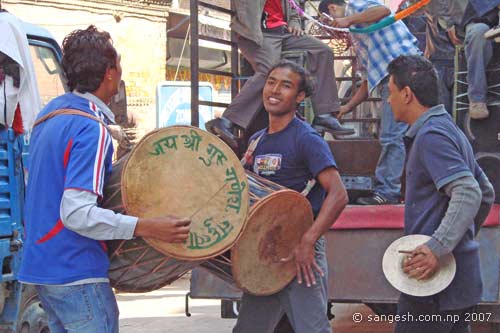 Guys dancing and playing the drums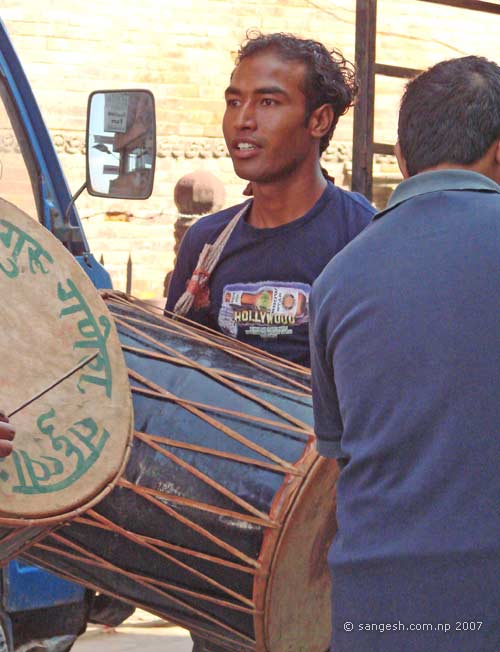 It's fun to play that drum in such ocassion, isn't it?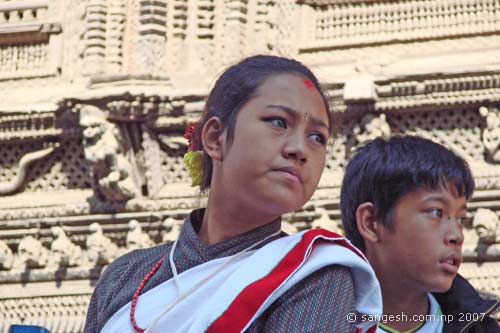 what is she looking at? may be curious when the rally will start
Girls with Sukunda on her hand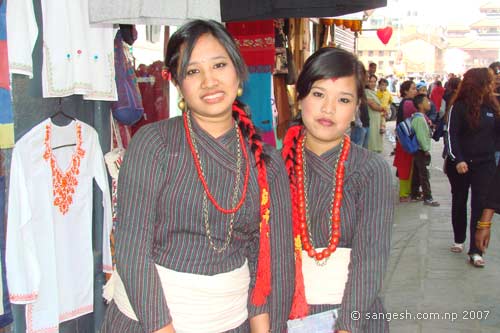 these girls looks very cute with traditional newari dress chaubandi cholo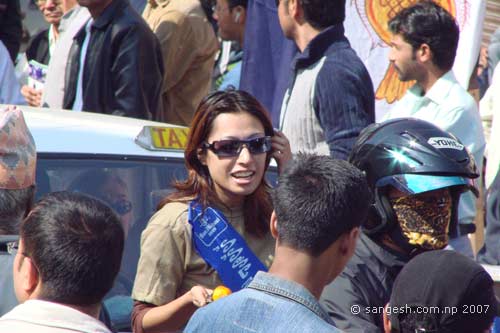 Girl with sagun given by the organizer at the start of the rally
8 Responses to "Nhudaya Bhintuna 1128"
Leave a Reply