May be you guys thinking who is back? Any guess? Hope no, you guys are aware of it but could not guess who is back.
Friends, our old friend Long Hours Load shedding is back, 6 hours 10 hours minimum of load shedding daily. Just imagine in 24 hours total we are going to be in 10 hours without electricity.
When will our country Nepal progress with such conditions? All industries will be affected. The cost of everything is rising due to supplement power supply like inverters and diesel generators.

Few days ago our Prime Minister Prachanda inaugurated one of the hydro electricity project. I thought like to thank god, now may be it will give some cutting in the load shedding schedule. But it did not happen, instead the load shedding time was increased.
When will Nepal get rid of load shedding? We have been reading in books that Nepal is rich in water resources, but see the condition of our nation, there is not good supply of drinking water and electricity generated by hydro power.
Sometime I think the 10 years of maoist insurgency was also one of the factors which held the development of hydro power in Nepal.
Ohh God when will we have 24 hours supply of drinking water and electricity in Nepal?
Here is the New Time Table of Electricity Load Shedding in so called New Nepal. ( just chaning the name does not change the fortune)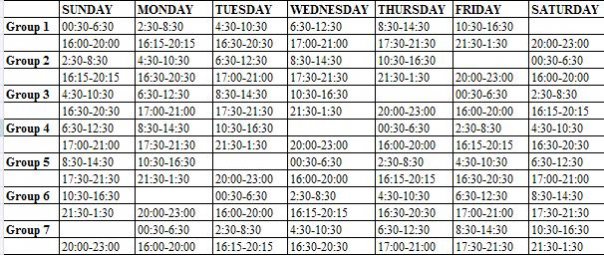 7 Responses to "He is back, Guess who?"
Leave a Reply