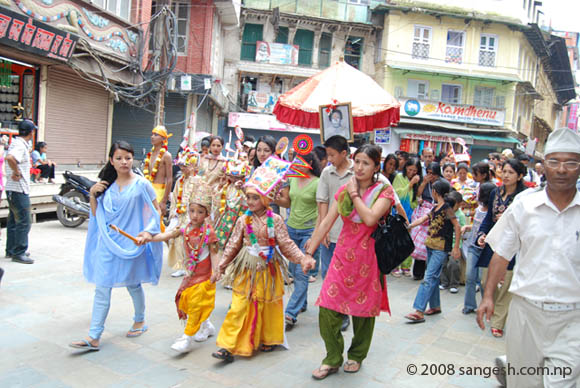 Gai Jatra celebration
Gai Jatra is a festival celebrated by the Newar community of kathmandu valley every year since the malla period.  We see newars celebrating this festival in different cities where there is strong pesence of newars. Now a days we see other community also particiapting in this festival. It is one of the most popular festivals of Nepal. This festival comes just a day after Janai Purnima. The festival commemorates the death of people during the span of a year. Gai Jatra is a healthy festival which enables the people to accept the reality of death and to prepare oneself for the life after death. The festival of cows is one of the most popular festivals of Nepal.
Every family who lost their member goes to participate in this festival. They bring children or some time adult also with resemblance of Radha Krishna or give them funny looks or resemblance of cow, yogi and other Hindu idol. Some family brings the real cow too.
In Kathmandu the festival is held around Basantapur, in Bhaktpaur around the old Bhaktapur city and in Lalitpur they go around the Patan Durbar Square.
In this year's Gai Jatra, I experienced new things. I visited Basantapur to watch this Jatra. There were groups of people who were actively working to clean the streets and making people aware of recycling the waste products. In my opinion such programs are more effective to inform people about general issue like recycling in such festivals as many people come to participate and to watch festivals. This was organized by rotary club.
Some organization like MANOKRANTI (few months back they stage a nude protest at New Road against the media for not focusing their news) were also taking benefit of this festival by selling or distributing their bulletin, they were all with painted face.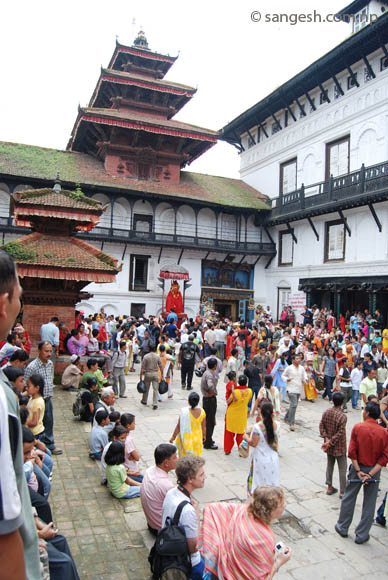 Hanuman Dokha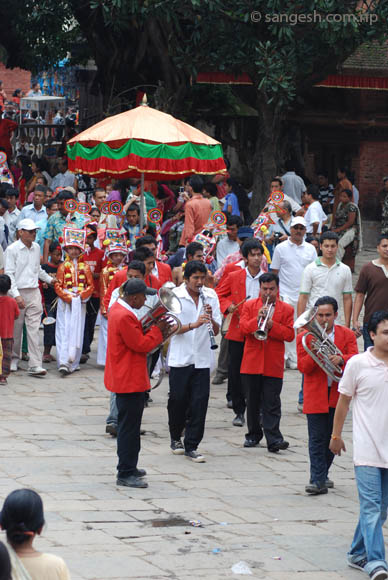 Gai Jatra in Modern Style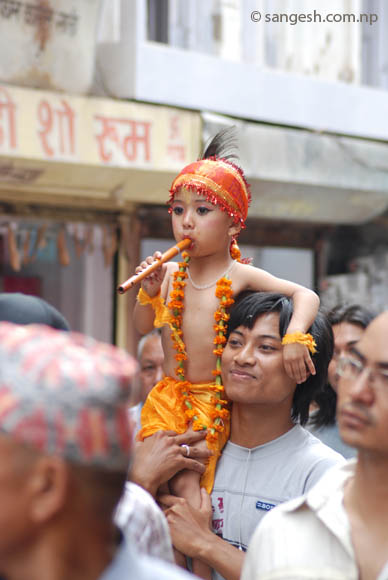 Do I look like lord Krishna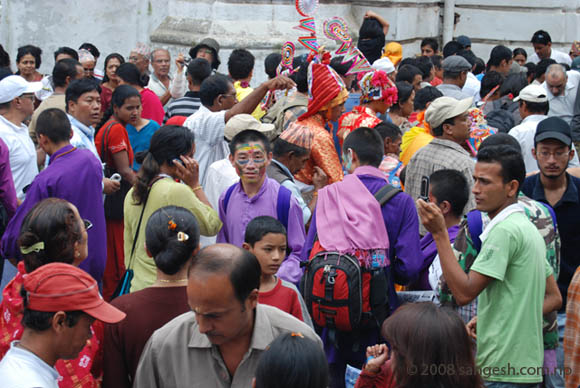 Manokranti in a crowd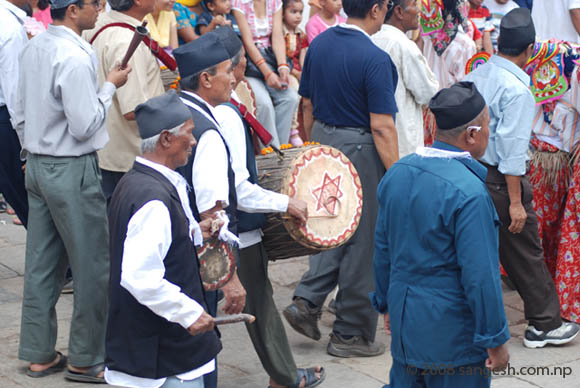 We love our tradition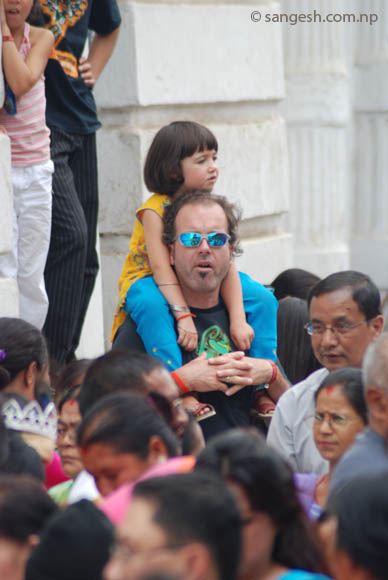 Dad Nepal is amazing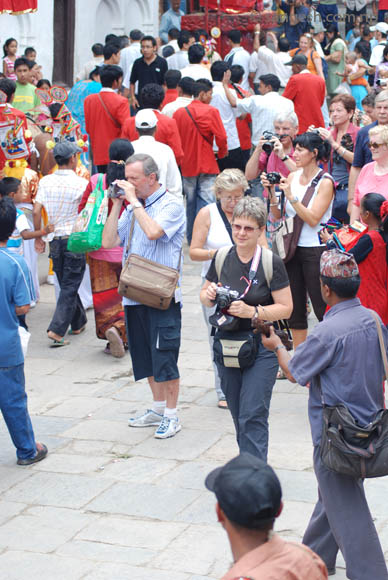 Ahhh so many thing to capture by camera in Nepal
The Hindus believe that the bereaved relative will reach the doors of the heaven if his/her family travels around the capital holding a cow's tail. Devotees also offer milk and other edibles to the cow on Gai Jatra.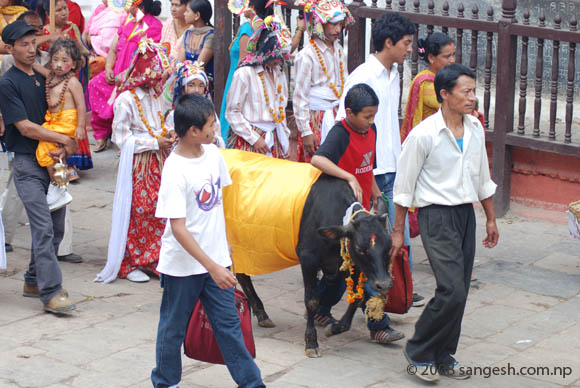 Hey it's my day, it's my festival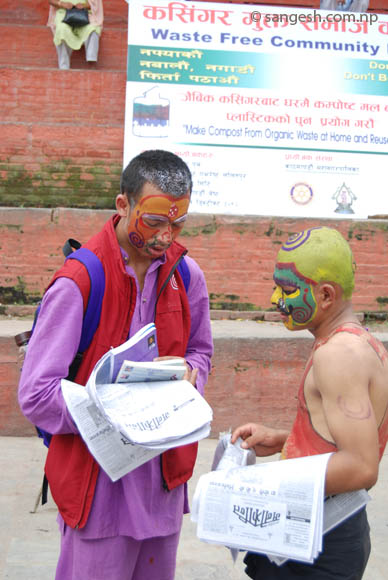 Yaar now-a-days even bloggers cover us, so hope we don't need a nude protest next time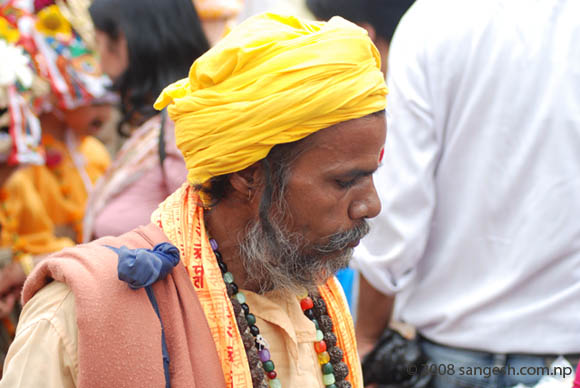 Babaji's are every where in Hindu Kingdom (still 80% nepalese are Hindu)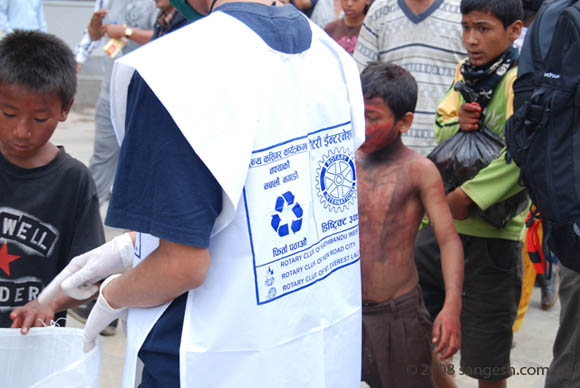 Will my hard work will create awareness in people about "recycling"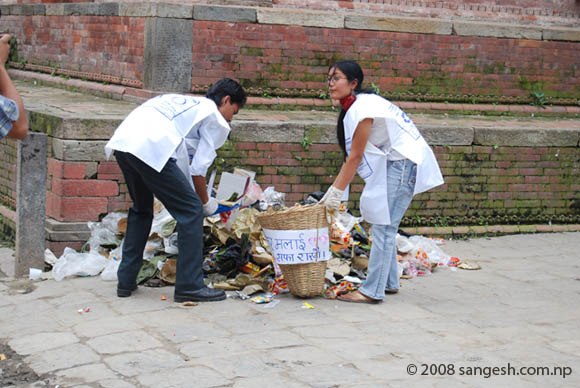 Good work guys! Hope that seeing you guys at work, people will think twice before they dispose anything on the streets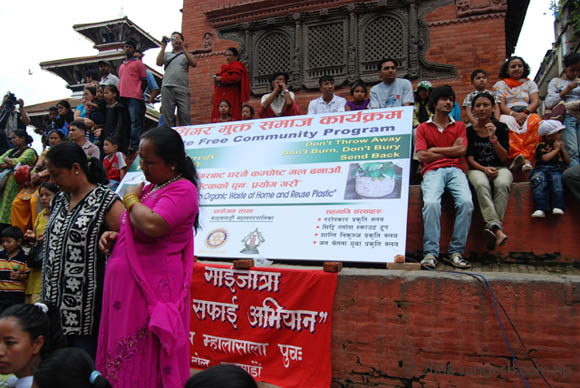 Well done Rotary Club, we need such program to aware people
7 Responses to "Gai Jatra (cow festival), images from Basantapur"
Leave a Reply