Today is the third day of the festival Tihar. We celebrated it by worshiping the goddess Laxmi, the god of wealth. I have captured some pictures of this festival from the streets of Kathmandu. It is really fun to see lights all over, Kids playing Deusi and fireworks and elder people busy with shopping.
But this year something made me sad, please see the pictures below and know why I am sad. There is just one picture that made me sad, other pictures are the one which might take some of my friends abroad to past, their childhood and make them think what they are missing.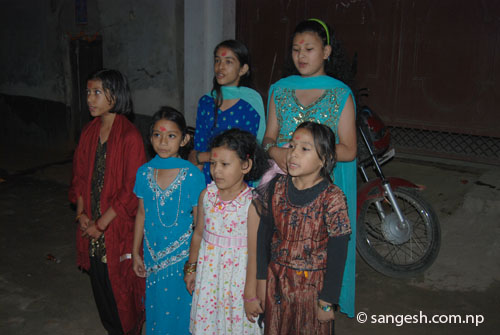 Girls Playing Bhaili, This is one kind of fun that kids have in Tihar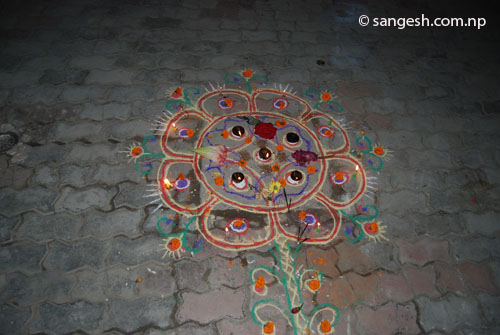 Mandap made by my father infront of our house, this is the way Newars decorate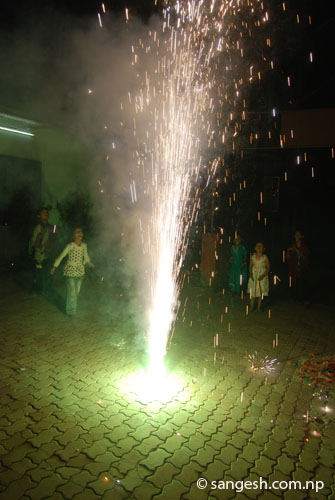 After many years finally i found to play with some fireworks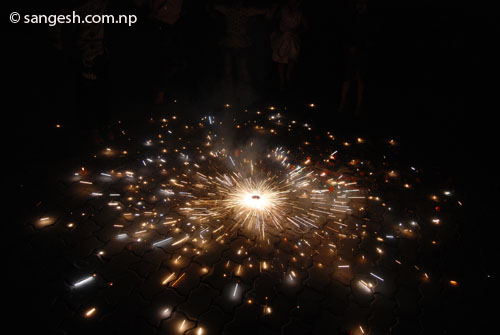 This "Chakra" fireworks reminds me of my childhood, Yeah i called all the kids near my house to have fun with these fireworks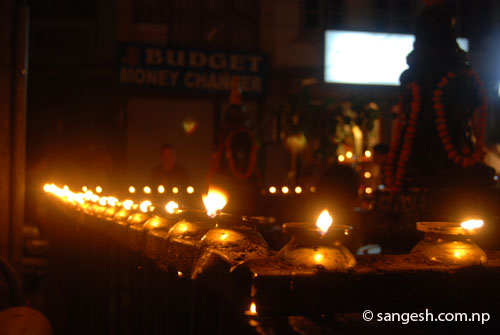 At Freak Street, jhooche – one of the hindu buddhist temple lit with Diyos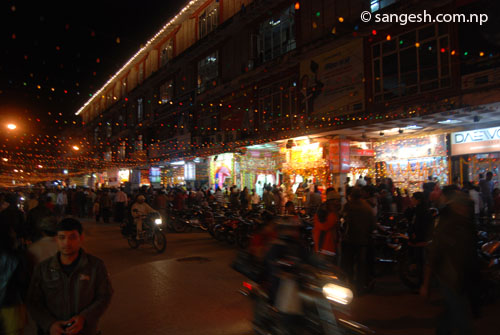 I think Bishal Bazar says, "Hey Shopping Malls, i am still the # 1, see at me, I look like a new bride"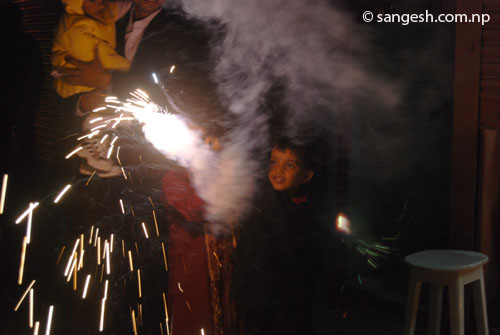 Let me have that Jhir jhire, i want to play with it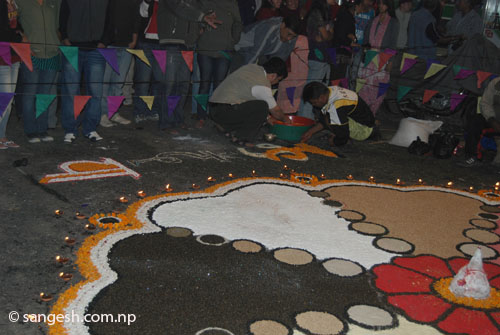 Nhu daya Bhintuna, hey guys Government have recognized Nepal Sambat. Hurray, hope by tomorrow this Mandap will be finished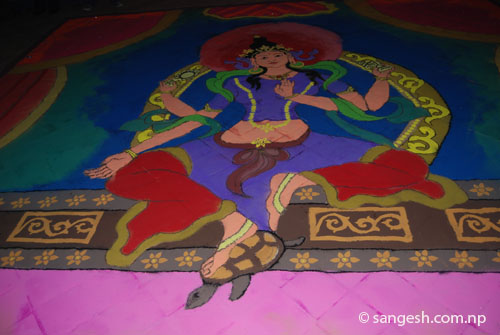 Hard work always Paid off, Wow hey guys guess what is this? it's also a mandap made at Basantapur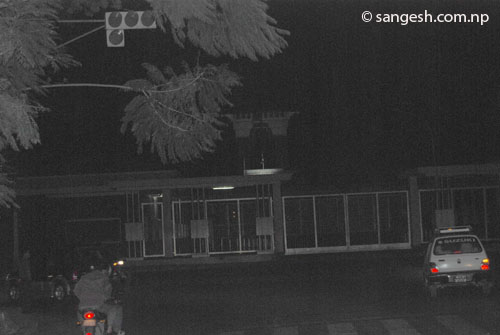 Finally, the reason why i am sad today
This is the senario of Durbar Marg, This is how the First Republic Government of Nepal Celebrated Laxmi Pooja. No lights at Royal Palace. Why is this Palace is treated this way? is that because Ex- King used to live here? Common, it is a public's palace now, atleast on the Day of Deepawali, they should have made this Palace full of Lights. Due to this, the charm that we used to see on Laxmi pooja's day at Durbar Margh is gone. Hope from Next year they will atleast lite some 15 watt bulbs there.
Happy Laxmi Pooja to all of you guys, Hope Lord Laxmi will always have eye on you and full your wishes to have lots of wealth.
3 Responses to "Third day of Tihar, Laxmi Pooja"
Mrigesh Says:
October 29th, 2008 at 12:40 am


Hey…

It's probably because, this year they are doing "Saradhya" of Raj-Shantha. Next year they will light it. Raj-Shantha ko Jutho pareko chha ni yo barsa, tesaile !!!!!

Eternal Says:
October 29th, 2008 at 7:14 am


I was around durbarmarg yesterday, but I didn't noticed the palace as you have done. The streets were lighted up as last year..and the shops and all were too full of lights..in the midst of this I happened to ignore "our property" Narayanhiti Royal Palace..though I was so near to it..very much close..I hope next year this would not be repeated..so let us hope that next year it would not be the same.. saw your cool pictures..btw who didn't like or don't like lights…as you have commented in my blog…
Yes I missed my childhood enthusiasm and excitement..

olga_rani Says:
November 1st, 2008 at 7:01 pm


Nice photos. As to that Royal Palace me too think that next year it will be lighted as before.
Leave a Reply