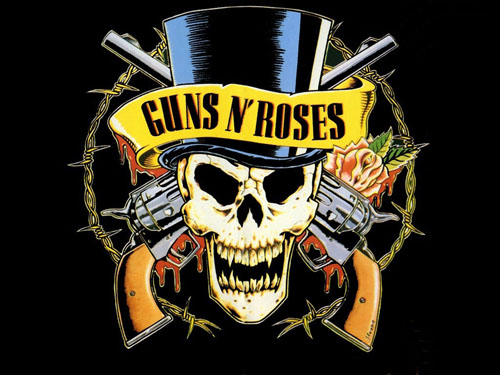 This logo reminds me of my school days
Chinese democracy, in my opinion, is the most awaited album in the history of music. This album by Guns N' Roses is still on its way to go public and make people crazy with their music and lyrics. It's been a decade we heard Spaghetti Incident, the last album of Guns N' Roses. All over the world, I guess Guns N' Roses' craze is not over yet. People still love Axl Rose; they like to attend his concerts even after he is the only original man present in the band.
One question that comes in my mind is when is it going to be released? Is it just a hoax? Every time the release date is being shifting by year.  When are you guys going to be back with Chinese Democracy?